WORKSHOPS by Aziza and DDJW
Classes in technique are taught by Aziza, the Founder/Director of Def Dance Jam Workshop, or by DDJW members. The workshops begin with a sign-language-interpreted "rap session" or group discussion that gives way to the creative process. The participants are taught to incorporate ASL into their movements, whether performing African, Modern, Hip-Hop or Tap dance.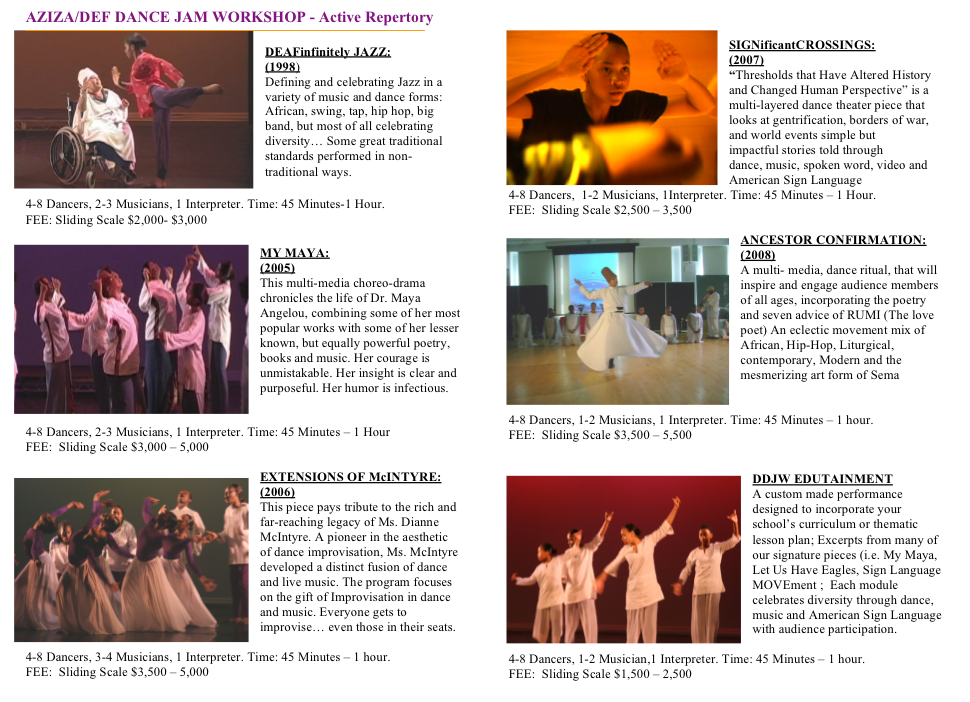 All DDJW Performances and Workshops are Sign Interpreted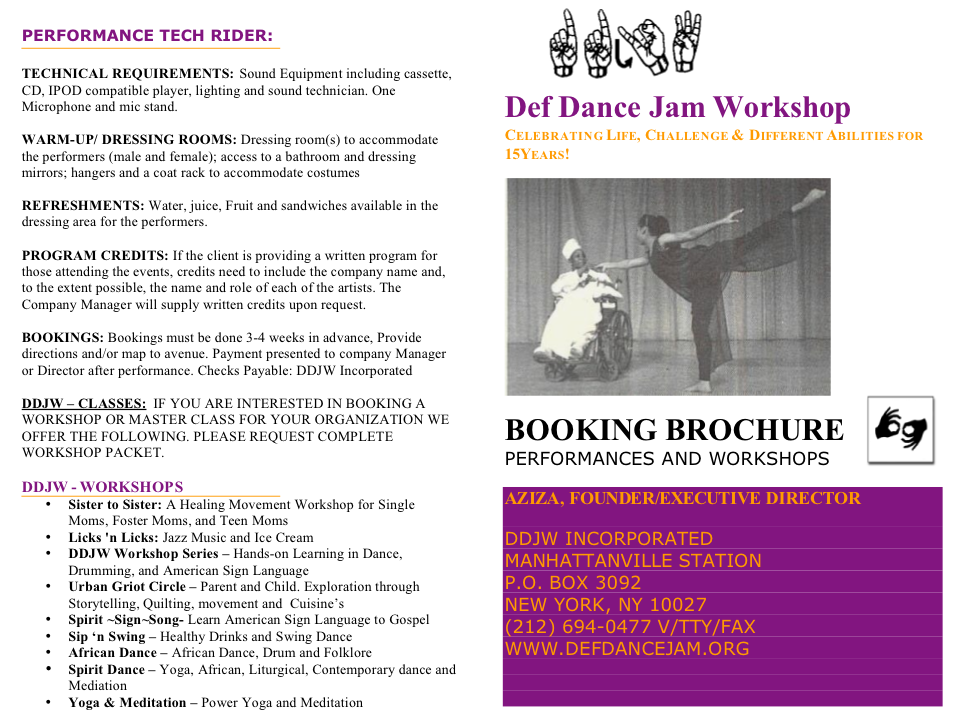 Download the Repertory Price List and Booking Brochure here.

For information on booking DDJW for workshops and performances call, write or email:
Aziza,Director
Def Dance Jam Workshop
P. O. Box 3092
Manhattanville Station
Harlem, New York 10027
Tel: 212.694.0477 (V/TTY/FAX) or 646.489.5805 (V)
Email: info@defdancejam.org